Have you already packed your bags? Inspiration is just a few days away! The European ASEA event of the year – the ASEA 2018 European Conference & Envision – is opening its gates, this time in the charming metropolis of Copenhagen. ASEA associates from all over Europe will meet here to get brand-new, first-hand information, training, and of course, the chance to meet the founders and leaders of ASEA in person.
We've already mentioned the professional benefits of participating in this important European event, and we've also provided you a few insights plus valuable tips about our host city.
For those who have some time to explore the city, we've put together a few additional insider tips on this port city.
The first thing that comes to mind about Copenhagen is "The Little Mermaid" which is the emblem of the city. But Copenhagen has much, much more to offer.
The Danes are known as some of the happiest people on the planet. You'll run into friendly, smiling faces as you walk down the street. For some of us this might be a bit surprising, but this warmth is what the city's charm is made of.
A few of the reasons the Danes are so happy could be the many street musicians, close proximity to the ocean, the many inviting cafés, and culinary treats.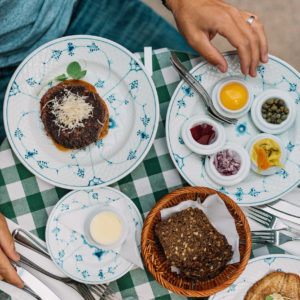 One of these is Paludan's Book & Cafe which entices passersby with its Scandinavian cuisine and unique charm. You can find all kinds of delicious dishes here from breakfast through lunch.
Just as interesting is Grams Laekkerier. This spot is especially loved by the locals since it offers an outstanding value for money by Scandinavian standards.
You'll find that the list of culinary options in Copenhagen is incredibly long. To make the choice easier, we have compiled a list of other gastronomy tips.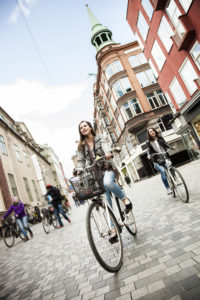 For those who aren't just looking for delectable dishes in an enchanting ambiance, but are also interested in sightseeing, we highly recommend discovering the city on two wheels. Renting a bicycle is the best way to get around quickly in Copenhagen, plus it's a healthy and flexible alternative to riding the bus. Bicycles are free and can be rented at 110 bicycle stations around the city for a deposit of a mere 20 Danish Kroner (EUR 2.70).
Another way to discover the port city is by water. "Netto" boats leave from Nyhaven two to five times an hour for popular canal tours. The tours take about an hour and provide a spectacular view of the beautiful port city with its charming canals. Get all the details here » 
Copenhagen also has something to offer for art lovers. Many museums are free on Sundays! Two of these are the National Museum and the Ny Carlsberg Glyptotek which boast paintings by Toulouse-Lautrec, Van Gogh and others.
With all of these tips for a visit to the wonderful port city of Copenhagen, nothing can stand in the way of a successful event weekend. We're looking forward to seeing you at the ASEA 2018 European Conference & Envision and we can't wait to kick-off another successful year together!
Vi ses i København!