For three months, Braam Malherbe's blistered hands have done one thing more than any other: row, row, row his boat. In that time, he and First Mate Wayne Robinson have pulled more than a million oar-strokes apiece. Through winds, waves, rain, and collision courses, they rowed and rowed until finally – at 9 a.m. ET, May 9, 2017 – they ran out of ocean and made land in Rio de Janeiro, Brazil.
They did it. Just like that, an unprecedented challenge came to its completion. As the two stepped onto the wooden pier, a chapter that covered a full 25% of their year came to its considerable close, having championed the planetary cause and reaped personal commitments across the globe – commitments to take increased responsibility for conserving our combined natural resources.
The ocean crossing is over, but the commitments carry on. The debt to future generations is still owed, and the DOT Challenge is the payment plan. Like each oar stroke pulled with blistered hands, the DOTs we undertake daily will get us across an ocean of old habits and back to solid ground. That's what the sight of two South Africans on the shores of Rio tells us.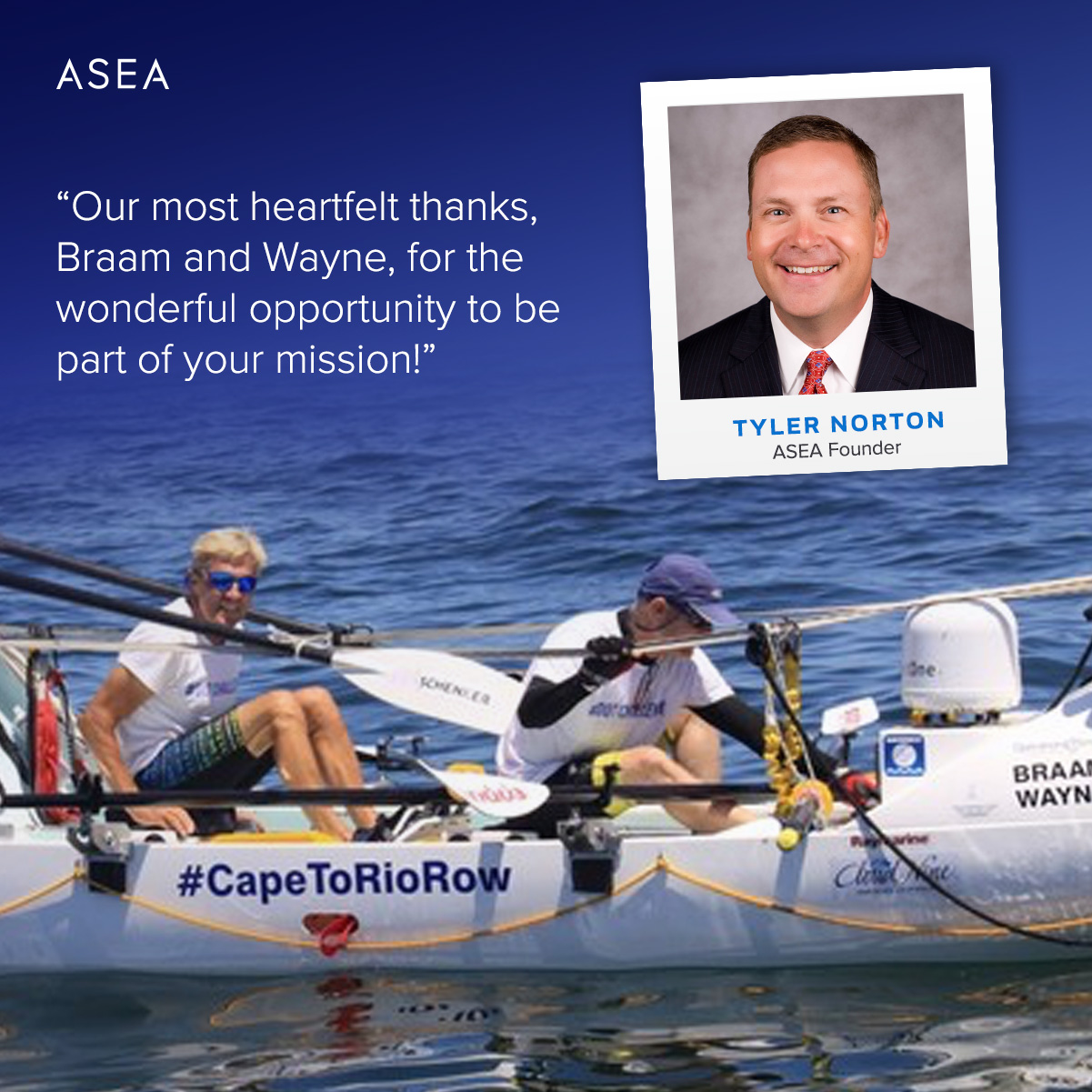 "I speak for myself as well as the entire ASEA Team when I say we're delighted that Braam and Wayne have conquered this extremely dangerous mission, despite all the challenges they encountered. We're incredibly proud of both of them. What they've accomplished is something very special and unique. They never lost sight of their goal and fought with all their strength to put their mission into action. Their strong will and the conviction that they can achieve their personal goals should be an example to everyone."
—Tyler Norton – ASEA Founder & Chairman
As a sponsor of this extraordinary voyage, ASEA is incredibly proud and happy to celebrate the team's success. Welcome ashore, boys!