With its innovative products based on redox signaling technology, ASEA has established itself as a steady player in the industry, both in the USA and Europe, as well as worldwide. Groundbreaking products, a sophisticated compensation plan and ASEA's unique team- and value-oriented culture attract successful leaders from all over Europe.
We asked some of them what makes ASEA special—and how they are shaping their success as internationally active leaders with the company.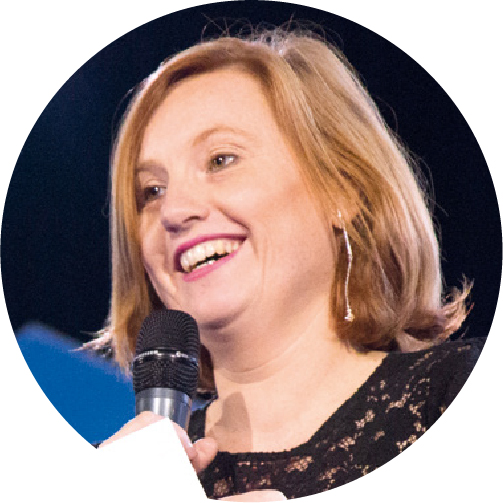 Wish fulfillment at top speed
Triple Diamond Executive Mijo Charmetant (France & England)
Triple Diamond Executive Mijo has already achieved a tremendous career with ASEA. The charming French powerhouse started her ASEA business in 2017 as an industry newcomer and quickly realized that she had found her vocation: "This is the only form of business where I can be 100% myself and get paid for the real value of my work—and more!" Shortly after joining ASEA, the lively Mijo attended ASEA 2018 European Conference & Envision in Copenhagen and was inspired by the recognition of ASEA Diamond Executives on stage. This is what she wanted to achieve, too, and within the next year!
Mijo's success shows once again that successful networkers really come from all walks of life: The cheerful mother of three achieved her ambitious goals with verve, team spirit, and consistency: "Perseverance is the key. Of course, the numbers are low at the beginning, but consistency attracts more and more people. My success depends on the success of my downline. Because of this, I quickly developed a real synergy of work and mutual support with all of these people who want to change their lives. Within 7 months I reached Diamond and today I am Triple Diamond—and my monthly income is higher than I ever could have imagined".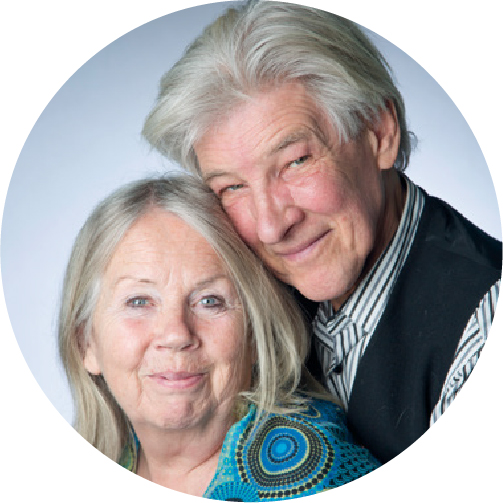 The whole world is their friend
Diamond Executives Reini Beverdam & Rob Knaven (Germany)
Team members, friends—Diamond Executives Reini and Rob really see no difference! These two treat each other just as warmly and positively as their team. What matters most to them is working with like-minded people: "When we saw the chance to build our own team with friends, we knew that ASEA was worth our time and work. We were able to quickly build a great team and a stable business!"
These two visionaries also explain their success with the harmony they nurture within their team. If a team member does not know what to do, he or she can turn to them at any time and be sure to receive help. The big "we" still counts here. This is how this power couple achieved Diamond Executive status within two years. Today they are happy with their worldwide personal network: "We have more friends all around the world!"
From farewell to breakthrough
Triple Diamond Executive Sissel Andersen (Norway)
Successful networker Sissel Andersen had turned her back on the industry for good before the ASEA products inspired her to dare for a new start as an associate. "I have a sort of 'urgency' in my body about the ASEA technology and opportunity and try to be very direct in my approach. I am building wide and deep at the same time." Sissel's experience and her incredibly optimistic attitude also benefit her team members—because the success of her team is as important for this powerhouse as her own! "I always know my next step; where I am going and where I am at. I always know where I stand and where I want to go. I lead from the front and do not expect others to do things I do not do myself!"
Building a successful future together
ASEA leaders lead with their hearts and minds! And the company appreciates this, as shown by the close cooperation with the top leaders in Europe. Cooperation instead of competition—this is the secret of ASEA's success.
To inspire even more motivation, ASEA provides another very special incentive for its associates: After the success of last year's "This Is Africa" (T.I.A.) promotion, which rewarded many successful European executives with a luxurious trip to South Africa last December, ASEA offers its associates another dream trip this year to inspire European leaders to further successes: This December, ASEA Winter Wonderland takes its qualifiers across the Arctic Circle to Lapland! The fascinating winter landscape and an exciting outdoor program provide pure, ice-cold exoticism—a unique experience for every dedicated ASEA associate. The company expects a great group of qualified participants again this year!
Network Karriere article – May 2019