An endless winter landscape created as if by the ice queen herself, one of the most fascinating spectacles of nature – the Northern Lights dancing in the heavens, reindeer and much more – this is the magic of Lapland.
This is where we're taking every qualifier for this year's new European Promotion, "ASEA Winter Wonderland." To be exact, we're off to the wintery Saariselkä. This village in a Fell Region in Urho Kekkonen National Park lies roughly 260 kilometers north of Rovaniemi. Here, Lapland is still just as untouched and authentic as it should be.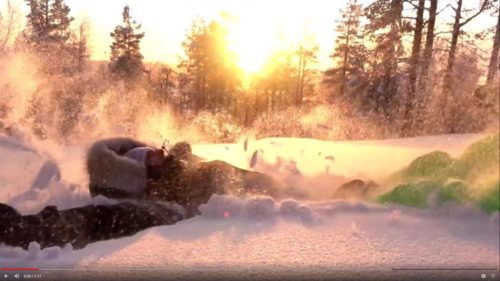 Don't miss this incredible travel opportunity and join the promotion today. Qualifying leads to magical days filled with an impressive array of activities.
We will stay in Santa's Hotel Tunturi. This quiet, but also centrally located hotel is known for its coziness, friendly staff, sauna landscape, and a generous selection of international as well as traditional Finish dishes.
All scheduled activities are easy to reach from the hotel.
In addition to a racing snowmobile tour through the wintery Lapland dreamscape, a visit to the reindeer farm still led by a group of Saami today, a sensational dog sled tour through a snow-covered winter forest, we'll bask in the delight of a traditional Scandinavian dinner. And if destiny is kind to us, we'll also wonder at a unique spectacle of nature – the magical Northern Lights of Lapland. Anyone who stands in this vast winter landscape and watches the spectacle is guaranteed never to forget it.
So, start thinking about where you've stowed your winter clothes and start packing. If you don't want to miss out on this magical winter journey to the vastness of Lapland, then join in the "ASEA Winter Wonderland 2019" promotion today. Everything you need to know is available in your Virtual Office.
Let us take you to this awe-inspiring winter wonderland and experience the world of the Saami. We promise a trip of a lifetime you'll never forget!
Báhcci dearvan!*
*See you soon! (Northern Sami)