The ASEA 2018 Global Convention is just weeks away! As you start planning your trip to Texas, we have some recommendations to help you make the most of your stay!
Where to Eat
Grapevine, Texas, has some incredible food to tantalize your taste buds! We've broken down these restaurants by cost and added their rating from Yelp! Some of these places require a reservation, so click on the restaurant name to book your table before reservations fill up.
Budget-Friendly
Looking to save some cash during your trip? No problem! These recommendations are affordably priced but will give your taste buds a run for their money.
For the Foodie
If you just LOVE food and are willing to spend a reasonable amount for a good experience, check out these savory spots.
Treat Yourself
Looking to treat yourself to an upscale feast? We've got three recommendations that you're going to LOVE!
What to Do
Glass Cactus nightclub inside the Gaylord Texan Resort – Dance the night away a stone's throw from your hotel room! Head over to the Cactus for some evening fun!
Take a stroll through historic downtown Grapevine – Main Street stretches the length of four blocks and is lined with charming boutiques and restaurants. There's a little something for everyone, and it's a great spot to pick up some gifts for the people waiting for your back at home.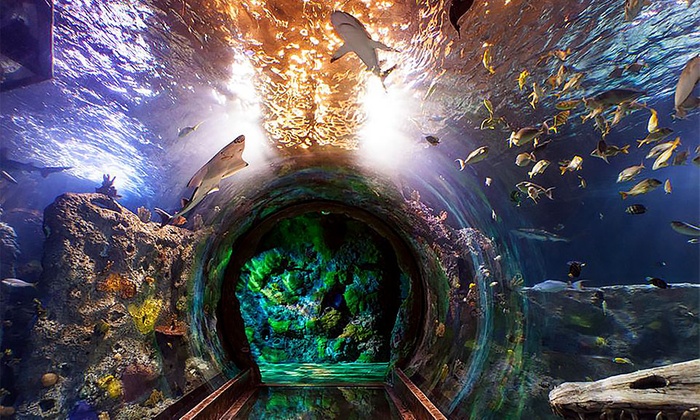 Visit the SEA LIFE Aquarium – Dive into the fascinating atmosphere of the SEA LIFE Aquarium. Don't forget to stop by the sea turtle rescue exhibit and the interactive rockpool exhibit that lets you touch sea stars, urchins, and more!
Visit one of the many wineries or vineyards – Grapevine, Texas is appropriately named considering all of the wineries and vineyards in the area. Many of these offer tours and tastings!
Attend the closing party on Saturday, 8 September – Don't miss the ASEA party of the year! Dress up in your best cowboy gear and head down to the REDOX Roundup to line dance the night away with your ASEA family. If you're still not registered for the ASEA 2018 Global Convention, register now!
What to Bring
A costume for the Redox Roundup hoedown! We're channeling the spirit of the Lone Star State for the closing party. If you need some costume inspiration, check out what the ASEA executives are wearing.
An umbrella – It can get a little rainy in this part of Texas. We recommend bringing an umbrella so you can stay dry while you walk the extravagant grounds of the Gaylord Texan Resort.
Extra space for ASEA VIA – You're definitely going to want to leave room in your luggage to take home the new ASEA VIA products launching at the convention. This is the first place you can buy them, and you'll want to take some home with you!
For more ideas on how to spend your time in Grapevine during ASEA 2018 Global Convention, visit www.grapevinetexasusa.com!