Endless landscapes, striking wildlife, and vibrant city life – experience all of it with ASEA Europe.
We're giving you the once-in-a-lifetime opportunity to join in this unforgettable journey with us.
Join our fantastic T.I.A. (This Is Africa) Promotion today and leave the cold, European winter behind and bask in the African sun!
Qualify for the trip to earn one of the prizes for a four-day trip to South Africa. There, you'll experience the urban lifestyle of Johannesburg, the majestic beauty of Africa in Pilanesberg, and so much more.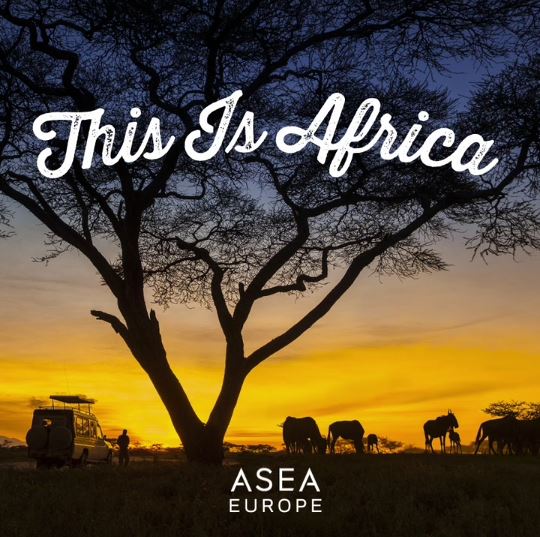 The four-day trip begins in Johannesburg where you'll experience the vibrant metropolis of South Africa. Johannesburg has much to offer its visitors – the famous Nelson Mandela Square with the spectacular statue of its Nelson Mandela himself, and the Lions and Safari Park are just two of every travel guide's many recommendations.
The first night will be spent in the luxurious Protea Hotel Fire and Ice in the center of Johannesburg. Here, you'll experience an outstanding stay in the luxury hotel's exceptional atmosphere.

The next destination is the Kwa Maritane Bush Lodge – this is where Mother Nature and guests meet in perfect harmony, located on the slopes of an ancient volcano. It offers guests all the amenities of an exclusive resort within the Pilanesberg National Park.
The superb location leaves nothing to be desired – from dreamlike rooms with a fantastic view of the breathtaking landscape, to exquisite cuisine, to unforgettable safaris, we guarantee this will be a trip to remember!
Now, we're sure you'd like to know how to get in on this sensational trip. That's easy – start building your business today and the African sun will be waiting for you.
You can find everything you need to know about the promotion in the T.I.A. Flyer as well as in your virtual office.
Can you hear beat of the jungle drums? Then start the T.I.A. Promotion today! South Africa is calling you.