SALT LAKE CITY, Utah, November 5, 2020/ PRNewswire/ – ASEA, a global leader in redox technology, celebrates its 10-year anniversary and announces key leadership promotions.
"From one country in 2010 to 33 countries in 2020, and from a small production line to a state of the art 6,100 m² redox production facility today, I want to thank all of our associates and employees for their contribution to ASEA over these past 10 years," said ASEA's founder Tyler Norton. "I could not be more proud of our heritage and the legacy we are creating towards a common mission and vision to positively affect every aspect of health and wellness through our breakthrough redox technology. Our future is bright and exciting."
As part of ASEA's move towards the future, the following appointments and promotions were announced.
Nico N. Raczek, Ph.D., Chief Science Officer
Dr. Nico N. Raczek will lead ASEA's global approach to the power of redox, bringing to his role as chief science officer decades of leadership in scientific strategies, new product development, research, and regulatory and scientific affairs. He has worked in Europe, the United States, Asia, and Africa, and has global industry expertise in nutrition and health, cosmetics, and consumer goods. He has helped to develop products for large corporations, holds 25 patents, and is published in various handbooks. Dr. Raczek earned his Ph.D. in analytical chemistry and is a registered food chemist. He is fluent in German, English, and French and speaks some Italian and Russian as well.
Jina Anson, Chief Marketing Officer
Jina Anson has been leading ASEA's global marketing for over a year, preparing ASEA for a new phase of growth and development. A marketing professional with nearly two decades of experience in new product development, international business, and marketing for health and beauty products, Jina has launched more than 300 products globally. She is the recipient of International Business Awards and American Business Awards for best new consumer products and was named as one of the Direct Selling News 40 under 40. Active in the industry, she also judges the International Business Awards. Jina studied at Brigham Young University, is 6 Sigma Green Belt Certified, and is currently enrolled at Harvard University Extension School.
Jörg Höche, Chief Revenue Officer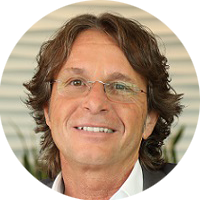 Jörg Höche joined ASEA in 2016 as vice president of sales for the EU, where he has driven significant growth for the company across Europe. In his new role as chief revenue officer, he will oversee global sales growth for ASEA, leading corporate sales and regional teams. Jörg has built strong relationships during his tenure with ASEA, brings more than 20 years of experience as an executive manager in the network marketing industry and, having worked and lived in Germany, France, the United Kingdom, and South Africa, is uniquely positioned to take on future challenges and opportunities ASEA has as a dynamic, global enterprise. Jörg speaks English, German, and French fluently.
Edouard Gug, Vice President, ASEA Europe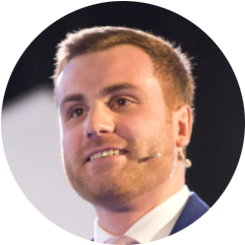 Over the last four years at ASEA, Edouard Gug has successfully developed and grown the European region. His experience, leadership capability, work ethic, appreciation for cultural differences, and overall understanding of Europe in the context of an international business environment all place Edouard in an ideal position to take over as vice president for this region to develop leadership as well as drive business. Edouard began his career in sales in the catering industry in France and transitioned his career to network marketing in 2014, believing that this industry is one of the best ways for people to reveal both their training and leadership skills. He is fluent in French, German, and English.
Press contact:
Kelly Kass
KellyKassPR@gmail.com
ASEA, a global leader in redox technology, is dedicated to delivering high-quality products through a principles-based, direct-selling business model. Harnessing science, ASEA offers first-to-market products that utilize redox signaling molecule technology. Currently, redox signaling technology is available in three first-to-market products: ASEA® – the company's flagship liquid food supplement; RENU28® Revitalizing Redox Gel, an age-fighting, cellular-rejuvenating gel for the entire body; and RENUAdvanced™ Intensive Redox Serum, an ultra-concentrated, anti-aging skin therapy. ASEA offers other cellular support products that round out the RENUAdvanced skin care system as well as nutritional supplements. Founded in 2010, ASEA currently operates in upwards of 33 international markets. For more information about ASEA products or the accompanying business opportunity, visit www.aseaglobal.com.
These statements have not been evaluated by the Food and Drug Administration. These products are not intended to diagnose, treat, cure, or prevent any disease.