ASEA Diamonds took to the beautiful beaches of Hawaii the last week of October for an unforgettable getaway. Diamond Summit 2016 was held at the Four Seasons Lana'i resort, a gorgeous beach hotel with spa-like rooms outfitted with the latest technology and set atop a lava cliff and overlooking the Pacific Ocean. It doesn't get any more picturesque than that!
Ambassador Diamonds and above
arrived a few days early for an extended stay, kicking things off with an all-leisure day for taking in the resort, golfing, or enjoying a much-deserved massage. They also enjoyed a jeep-tour day with visits to Lana'i City, Garden of the Gods, and the white-sand Polihua Beach, plus croquet lessons from professional croquet master Bruno Amby. The day concluded with dinner at the Views Restaurant.
"It was really a celebration of people who believe the most in what we do," observed Ambassador Diamond Jerry White. "I used to believe that things like this were meant for other people, but they're not. They're meant for anyone who chooses to do the work. We just felt incredibly appreciated."
Once the complete group of Diamonds arrived, they gathered for breakfast on the lawn overlooking the ocean. Energized by the fresh air and breathtaking scenery, each associate took part in the new Diamond Summit tradition of sharing a two-and-a-half minute ASEA Talk. The topics varied, but the inspiration was universal.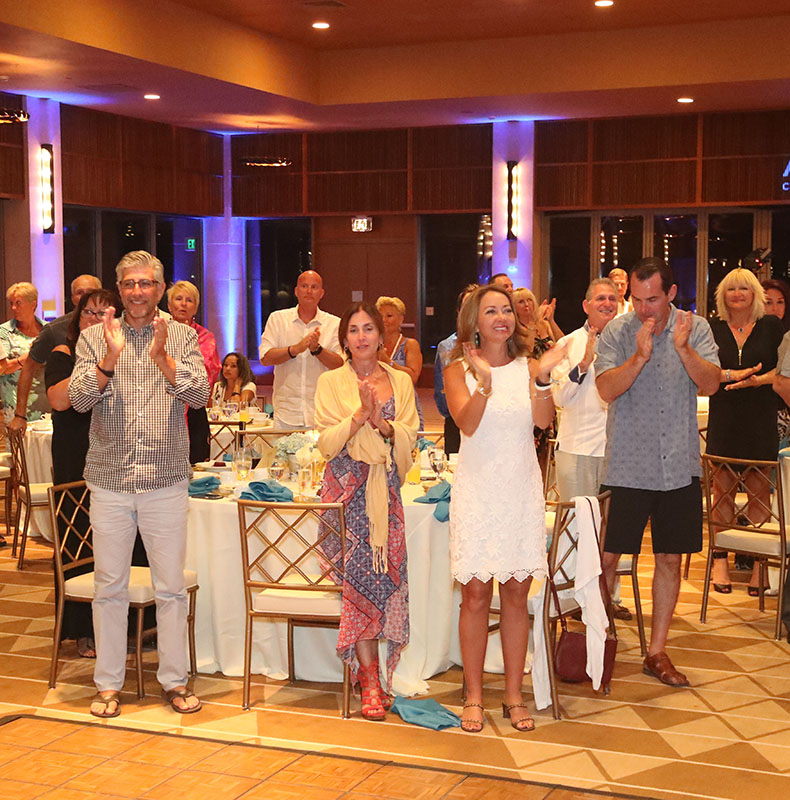 After the talks but before hitting the pool, each Diamond Summit guest hand-picked a pair Maui Jim sunglasses—a much-talked-about, much-used gift.
The excursions continued, including horseback riding through the foothills near Lanai City, where temperatures were a little cooler and among the greenery, pine trees could be spotted. The same vistas awaited those who chose the UTV cultural tour, where they learned about the history of the island. Sailors and snorkelers took in the bay and its surrounding cliffs where the locals jump (but our guests did not).
It was Diamond Gina Moran's first trip to Hawaii, and she took the opportunity to bring two of her daughters. "This was the trip of a lifetime," she said. "We never traveled when the kids were younger because we were always struggling financially. It's been very special to bring them with me and take in the beautiful sights, sounds, and experiences and surround them with impactful people who are going places in life."
It was a relaxing week for all 34 Diamonds and their guests—which is saying a lot for people who got where they are by not relaxing! But on a remote Pacific island in a lavish room that's just as inviting as its surrounding natural wonders, they experienced the kind of respite you just can't get any other way.