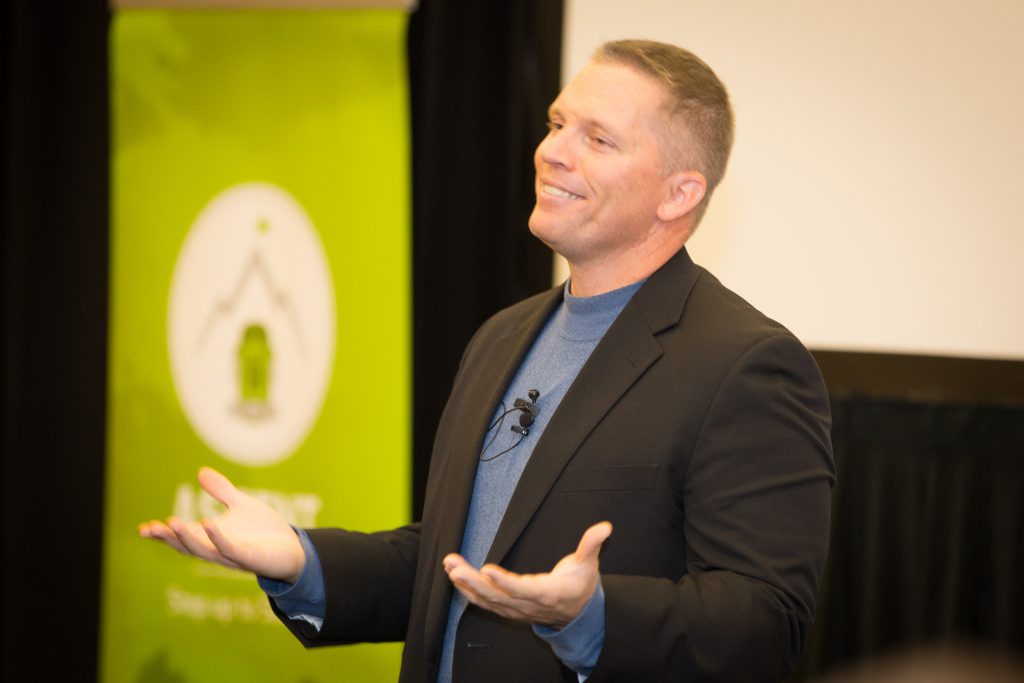 When 58 associates from all over the world converged on the Grand Summit at the Canyons the first week of October, they were in for three days of leadership training in beautiful Park City above Salt Lake. They knew they would leave changed, but they may not have guessed how powerful the experience would be.
Against the backdrop of the Utah mountains with foliage changing into vibrant orange, yellow, and red—the perfect setting for talking about change itself, Ascent attendees breathed in the crisp air and even noticed a few snow flurries (an absolute delight to those from Mexico and Australia).
Team building was focused on overcoming self-limiting thoughts and releasing fears. Participants broke arrows, not with their hands, but with the point of the arrow placed on their necks. They also walked on broken glass with their bare feet. Everyone survived, and many shared how powerful these moments were for them as they did things they thought they wouldn't be able to do.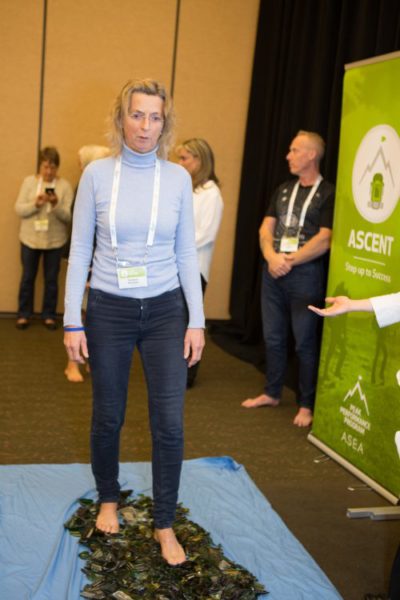 John Allen, a Platinum Executive from Australia who will be 70 soon, remarked that he came away with the mental strength and positive attitude he's always wanted.
Steve Ottewell's experience was equally powerful. "We have nothing to fear once we realize what fear actually is—it is an act of our imagination," explained the Double Diamond from the UK. "Embrace fear, and use it to drive you forward."
Other attendees, like American Gold Executive James Dragon, felt energized by the event. "I did what my fears said I could not," he asserted. "I am excited about my future!"
Ascent attendees were also treated to a tour of ASEA's production facility, a tour of the corporate offices, and were shown where the new ASEA headquarters will be built.
The event was capped off with a recognition dinner that ended with each associate being branded as a leader as they literally branded the Ascent logo into their individualized Ascent plaques. (Yes, with a branding iron!)
Ascent proved to be not only unforgettable, but a game-changer for many, and it's just one of the amazing experiences ASEA offers. Go to your Virtual Office now, check out our events, and see what's next!