Good things are worth the wait, and now the wait is over for Europe! Introducing ASEA VIA Biome™ and ASEA VIA LifeMax™, the newest products in the ASEA VIA nutritional line. These two new supplements are formulated to work seamlessly with ASEA VIA Source™, a whole-food micronutrient complex, and to provide you with the support you need to live a healthy lifestyle.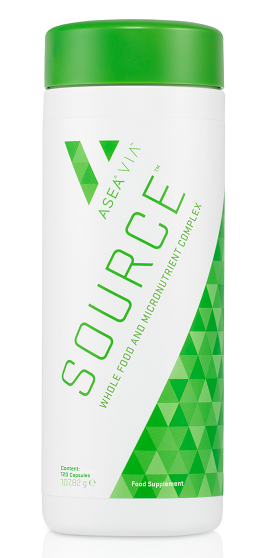 ASEA VIA Source™, a Whole Food and Micronutrient Complex
ASEA VIA Source is a plant-based micronutrient and mineral food supplement with a unique blend of superfoods, glycoprotein ferments, plant extracts, trace minerals, and the proprietary BioVIA™ Source complex, which delivers the necessary components to ensure maximum bioavailability of all nutrients found in VIA Source.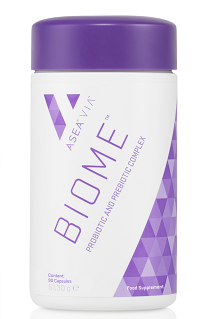 ASEA VIA Biome™, a Probiotic and Prebiotic Complex
ASEA VIA Biome is a full-spectrum probiotic food supplement that contains 16 probiotic strains, three types of prebiotics, as well as slippery elm (Ulmus rubra). Scientific studies support the use of probiotics for a wide range of benefits. ASEA's proprietary BioVIA™ Biome complex provides an optimal environment in the gut for maximum efficacy and assimilation of Biome's probiotic strains.  The combination of a probiotic with a prebiotic shows the synergistic effect of a synbiotic. Prebiotics describe a group of indigestible carbohydrates, which reach the large intestine undigested to a large extent and serve the positive microorganisms present there as a fermentable substrate.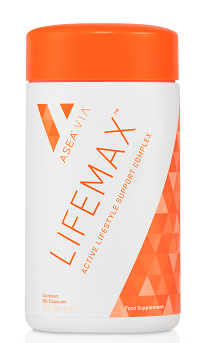 ASEA VIA LifeMax™, an active Lifestyle Support Complex
ASEA VIA LifeMax food supplement is a source of selenium and contains 16 distinctive natural plants and mushrooms. This comprehensive supplement features the proprietary BioVIA™ LifeMax complex and supports an active lifestyle. Selenium contributes to the protection of cells from oxidative stress, and the normal function of the immune system.
The ASEA VIA line of nutritional supplement is expertly formulated to work in tandem with ASEA's patent-based redox technology.
For more information, click here!