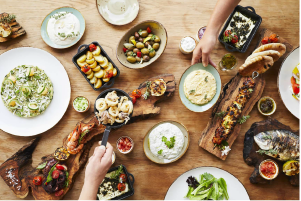 Ancient, sun-kissed ruins overlook Aphrodite's birthplace in the eastern Mediterranean Sea. Over 10,000 years of history wait to be explored, along with endless white sand beaches and culinary delights. Palm trees tickle the breeze to the rhythm of the sea, and the music of the gods wanders through flower-lined alleyways. ASEA Europe invites you to experience it all in the sweet glow of the Mediterranean.
This is your exclusive opportunity to be part of an extraordinary experience. Join our ASEA Ascent incentive today and meet us in the birthplace of the goddess of love and beauty.
Qualify for the trip to earn one of four prizes for four unforgettable days in Cyprus. There, you'll bask in the sun with the sea lapping at your toes, explore the island's rugged terrain, and so much more.
The four-day trip begins with a welcome dinner at Annabelle Hotel in Paphos, a five-star resort boasting seaside elegance, multi-layered pools, and luxurious relaxation. The following morning, take the opportunity to train with field experts, ask questions, expand your knowledge, and make connections.
The afternoon is then yours to do as you please. Visit one of Paphos' famous sites like the ancient Kato Paphos Archeological Park or the sacred Tomb of the Kings, then join us on a private cruise for snorkeling, dinner, and drinks.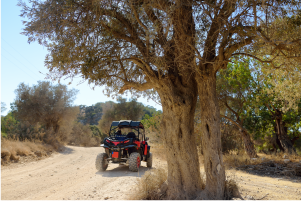 The adventure continues the following day with an ATV tour through Cyprus' rugged terrain. Immerse yourself in the island's beauty along off-road tracks surrounded by green mountain peaks. Then, rejoin the vibrant atmosphere for a recognition dinner with friends you've come to know and leaders who inspire you.
So, how do you get in on this incredible trip? Begin building your business today and the warm rays of the Cyprus sun will be kissing your shoulders before you know it. Everything you need to know about the incentive can be found on the ASEA Ascent flyer as well as in your Virtual Office.
Can you hear the sea crashing on the shore? Is Aphrodite whispering in your ear? Then start qualifying for ASEA Ascent today! Cyprus is waiting for you.